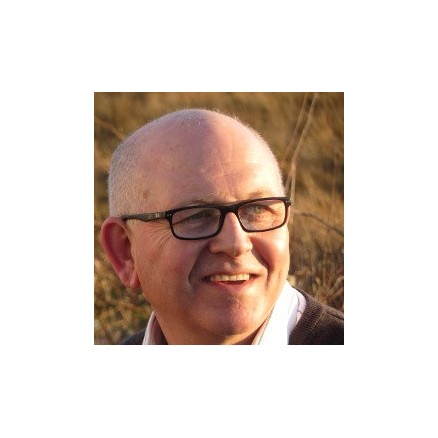 Stephen Bennett
Stephen Bennett was born in London, his father having emigrated from Ardara,Co. Donegal, Ireland. Having graduated from Barking College of Art, London, Stephen entered the hustle and bustle of the London commercial world and spent the first 20 years of his working life as a Visualizer/Illustrator for leading London advertising agencies. He was part of many award winning creative teams while working for Saatchi & Saatchi and other top agencies.
Stephen left the commercial world behind him and  moved to Ardara, the birthplace of his late father, in 1992, to follow his lifelong ambition of working as a painter in Donegal. Inspired by the people and landscape around him he developed his own unique style.  He is now an established exhibitor in galleries throughout Ireland and his expressive figurative and landscape paintings are in private collections worldwide. He also accepts commissions for portraits and welcomes visitors to his studio gallery beside his home in Ardara.
Stephen represented Ireland at the Florence Biennale in 2005.
 Stephen's inspiration for this painting came from an old thatched cottage at Loughros point in the parish of Ardara, Co. Donegal. This is one of many scenes inspired by the landscape around Ardara which can be seen in the Studio Gallery. 
All our limited edition Irish art prints are available unframed, backed by foam core board and wrapped in high quality cellophane, making them ideal for posting. World wide shipping available.
Look out for the Stephen Bennett Art Gallery, just outside Ardara, on your trip around the beautiful Wild Atlantic Way. We look forward to welcoming you!